Presumption of Honor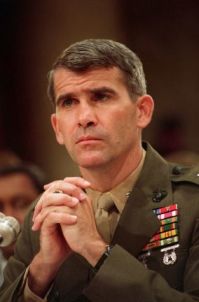 A talking head on one of the cable news shows recently suggested that a certain political figure wasn't corrupt because he served in the military. He wants us to believe that there's a presumption of honor and integrity that comes with military service. It's true that military training tries to instill these qualities in service members, but does it work with everyone? Does it last when they've left the service?
History shows that military service does not guarantee honorable behavior or respect for the rule of law in spite of millions of veterans who served with honor and distinction. We can see this clearly by looking back at three of our country's worst political crimes: Watergate, the Iran-Contra Affair, and the January 6, 2021 Insurrection. A majority of the participants in Watergate and the Iran-Contra Affair had served in the military.
The following list shows the participants in these crimes and the branch of the military they served in. Robert Bork is listed here because of the dishonorable part he played in the Watergate Saturday Night Massacre.
While only Michael Flynn was convicted of crimes, the Trump administration had its share of military people whose honor is in serious question.
Watergate
Richard Nixon
Navy
Bernard Barker
Air Force
Robert Bork
Marine Corps
Charles Colson
Marine Corps
John Ehrlichman
Air Force
L. Patrick Gray
Navy
H.R. Haldeman
Naval Reserve
E. Howard Hunt
Navy, Air Force
Richard Kleindienst
Army
Egil Krogh
Navy
G. Gordon Liddy
Army
Robert C. Mardian
Naval Reserve
James W. McCord Jr.
Air Force Reserve
John N. Mitchell
Navy
Frank Sturgis
Marine Corps
Iran–Contra Affair
Ronald Reagan
Army
Alan Fiers
Marine Corps
Clair George
Army
Robert McFarlane
Marine Corps
Oliver North
Marine Corps
John Poindexter
Navy
Caspar Weinberger
Army
Trump Administration
Mike Pompeo
Army
Steve Bannon
Navy
Michael Flynn
Army
Brittney Griner/Paul Whelan
In 2022, Republicans were critical of the Biden Administration arranging for the release of womens professional basketball player Brittney Griner from a Russian prison in exchange for a Russian arms dealer. The exchange did not include Paul Whelan, who served in the U.S. Marine Reserves for a time. Conservatives on social media, reacting to negative comments about Griner from Donald Trump, painted her as a criminal while lionizing Whelan because he was a marine. In fact, it was Whelan who was the criminal. From Wikipedia:
After a court-martial conviction in January 2008 on multiple counts "related to larceny", he was sentenced to 60 days restriction, reduction to pay grade E-4, and a bad conduct discharge.The specific charges against him included "attempted larceny, three specifications of dereliction of duty, making a false official statement, wrongfully using another's social security number, and ten specifications of making and uttering checks without having sufficient funds in his account for payment."
Regardless of Whelen's criminal past, he deserves to brought home.
Bowe Bergdahl
It's ironic that Republicans and conservatives were also critical of the 2014 prisoner swap in which U.S. Army Sgt. Bowe Bergdahl, held by the Taliban in Afghanistan, was exchanged for five Taliban detainees held at the Guantanamo Bay detention camp. Bergdahl was allegedly captured by the Taliban after he abandoned his post. His state of mind just before his capture is described in a letter to his parents that appears on his Wikipedia page.
Once in the U.S., Bergdahl was charged with leaving his post. Republicans and conservatives would have preferred that Bergdahl stayed in Afghanistan.
Scandals
There were numerous high-profile incidents of military scandals. The best known to the American public are Tailhook and the military academy cheating scandals. Tailhook was about sexual assault at an annual military symposium. At least 83 women and 7 men were assaulted by U.S. Navy and Marine Corps aviation officers.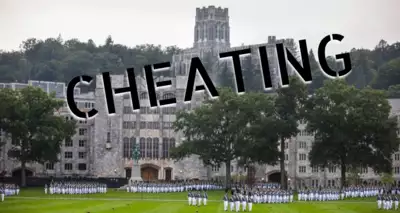 There have been two major cheating scandals at the West Point Military Academy. One in 1976 and the other in 2020. The 1976 scandal involved 153 cadets who cheated on an electrical engineering exam. The 2020 scandal involved 70 cadets who cheated on a calculus exam. There have been other more minor cheating incidents at military schools.
Other scandals that were not as well-known but had more serious consequences for our national security include Fat Leonard. All are available for your reading in the Sources section below.
We shouldn't exempt public figures from scrutiny because of their military service. Nor should we elect them because of it without examining their credentials further.
Sources